---
YACHTSPOTTER's WORDS
- 07/27/2010 -


Yachtspotter.com is now running on a brand new server, ready for the future updates!
---
LAST REPORTS...

BBS : El Jefe


USA : Tuscan Sun


USA : Polar Star


USA : Kisses

BMU : Balaju


PYF : Tribu


USA : Miss Tricia


FRA : Celestial Hop


FRA : Stanley


FRA : Passionata



[more]
---
New design...
Posted by Kristian | 08/03/2008 @ 17:00 | Reply
I like your drawings and bluebrints alot, and I am fascinated that you did this without a special schooling. A couple of points of concern, some of your relations are not correct in the interior, and you describe it as a fast sailing yacht, I think personaly you will need at least 6 crew berths, and for a 30 meter sailing boat, having 6 guest max. is not alot. Today I was on a Baltic 65 foot, and it had 5 bedrooms plus crew, housing in total 9 guest and two crew. I very mcuh like your design though, and wish you my best luck on your work in the futur!

Posted by Ivan Odrljin | 08/03/2008 @ 13:10 | Reply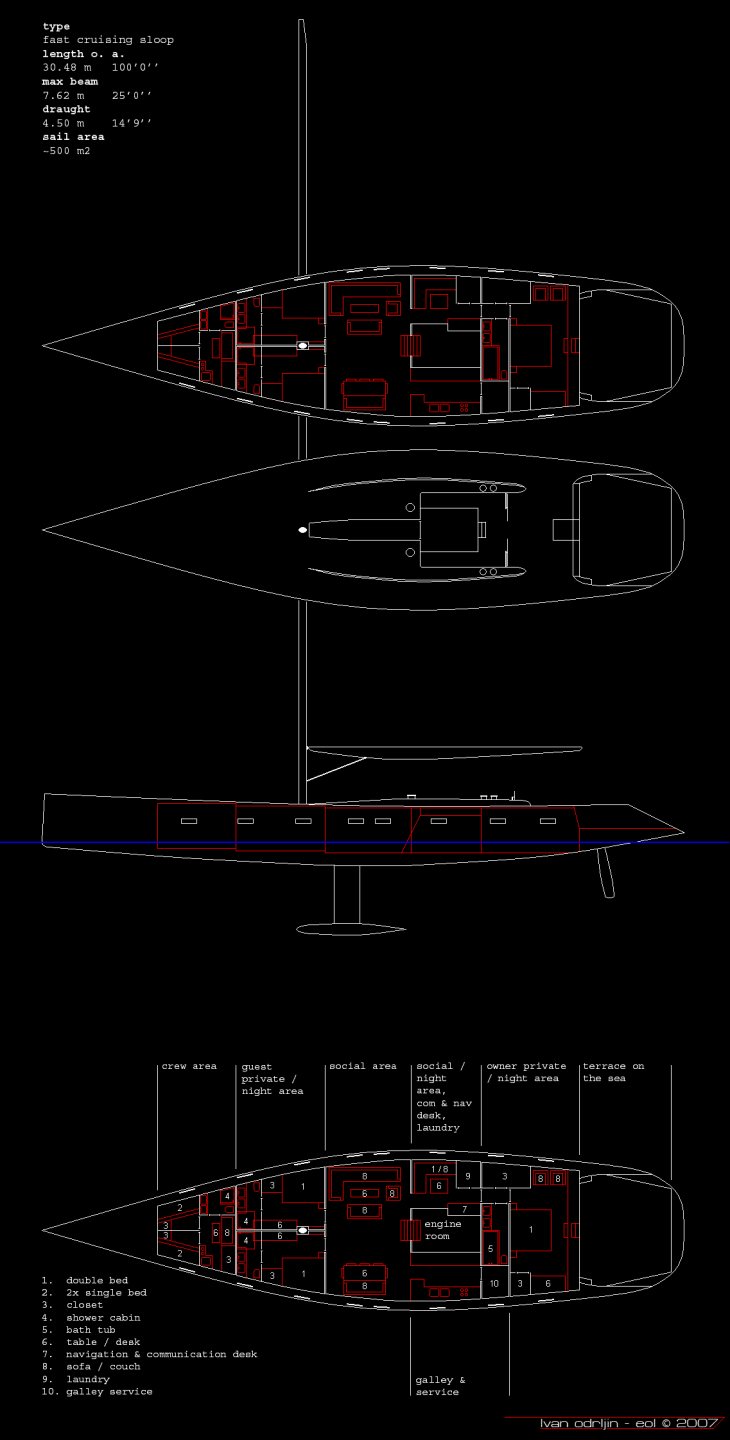 I am sending you the design of a 100 ft. sailing boat that I drawed myself, and it took me about a year to finish all the details. The design is all mine, altought I had a big inspiration looking at Wally Yachts. The fact is that I never had any formal education in drawing boat designs, but after a few years of studying various designs I found myself competent enough to do my own design. The reason why I send you this design is to get any feedback on my work. You are free to contact me via e-mail if you have any questions (ivanodrljin@yahoo.co.uk). Thank you for your time and understanding.